Driveway Cleaning Cheshire
Driveway Cleaning Cheshire
Is your driveway in need of cleaning? Would you like your driveway looking like new? Just Clean Property Care can transform your old driveway back to it's former glory! Working throughout Cheshire we have the knowledge and professional equipment to complete the job. Contact us today on 01925 223 547 to discuss how we can give you a driveway your car deserves.
Why Clean your Driveway?
Cleaning and maintaining your driveway will ensure that it is always looking it's best. Over time there can be a build up of car oil stains, mould, moss, weeds and dirt that can discolour the natural look of it. Your driveway is part of your home and cleaning it will help preserve the value of your property.
Specialist Equipment to Clean your Driveway
Driveways come in many different surfaces and materials. Each has it's own unique finish and needs a different approach to cleaning and restoring them. These can consist of:
Monoblocks
Slabs
Tarmac
Concrete
Not using the correct equipment will not allow you to achieve the desired outcome you want. Pressure washers that you can buy at local DIY stores do not have the necessary pressure or flow.
Our driveway cleaning equipment is different. Designed and manufactured with the water pressure and flow needed for the job. This is why we can clean your driveway making it look like new. Speak to Just Clean Property Care today about your driveway cleaning in Cheshire.
Book Your Driveway Cleaning Today!
To book your driveway cleaning in Cheshire contact Just Clean Property Care today. You can call for free on 01925 223 547.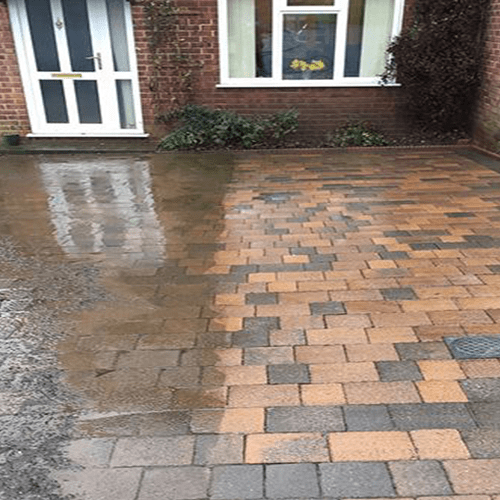 Before and After Pressure Wash Cleaning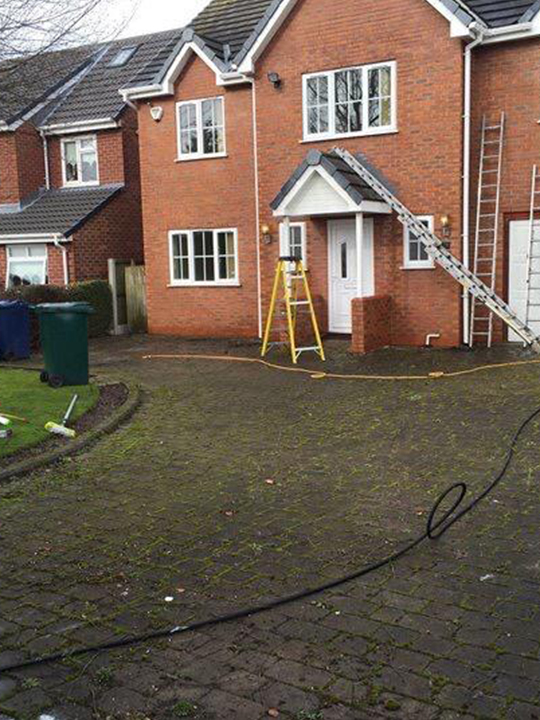 Before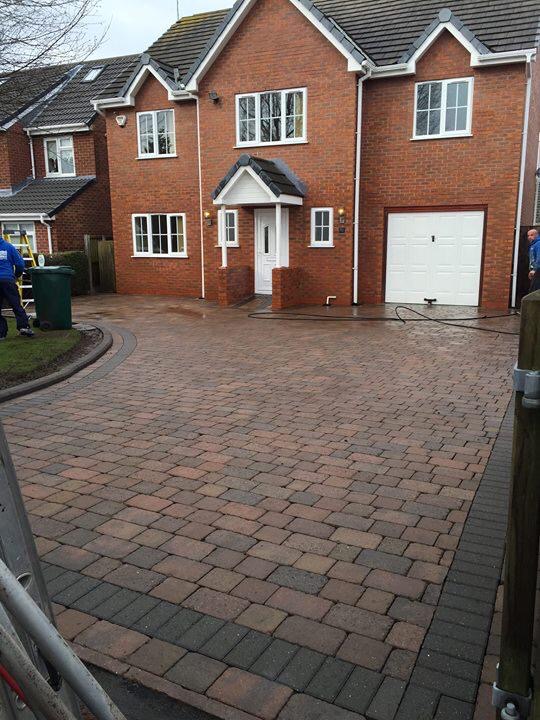 After