Professional Tile Cleaning & Restoration Cheshire
Professional Tile Cleaning & Restoration Cheshire
Professional Tile Cleaning & Restoration Cheshire
Are your stone and tile floors in need of restoration? Is the grout looking dirty and dated? If so there is no need to look to replace your tile or stone floor or re-grout your tiles. Take advantage of our professional cleaning and restoration service. If you live in Cheshire and surrounding areas get in contact with us today for a free no obligation quote and let us clean and restore your stone and tile and stone floors.
Cleaning Services For All Types Of Flooring
All flooring in different and you can not clean different types of wood, tile and stone all in the same way. You need the right products and equipment to clean and restore your stone and tiled flooring. Our specialists have the knowledge in cleaning the following:
Marble Tile Cleaning
Travertine Tile Cleaning
Limestone Tile Cleaning
Granite Tile Cleaning
Porcelain Tile Cleaning
Ceramic Tile Cleaning
Quarry Tile Cleaning
Slate Tile Cleaning
Terracotta Tile Cleaning
Professional floor cleaning services for hard wood flooring and luxury vinyl flooring are available. We can work with brands such as Karndean, Polyflor and Amitco. If we have not mentioned your type of flooring please contact us.
Speak To Us
Just Clean Property Care are can provide interior & exterior cleaning of your property. Please call us on 01925223547 for FREE for to discuss your tile and stone restoration today.
Grout Colour Cleaning And Sealing
Deep cleaning your flooring will bring back the natural colours and make it look like new. After this process we would then apply a tile and grout sealer to protect the flooring. This keep your floors looking their best for as long as possible.
Flooring Cleaning & Restoration Cost
All our  cleaning packages meet your individual needs. Our cleaning and restoration service are the fastest and reliable in the industry today. We aim to meet all our customers needs and love to resolve any issues or problems that may arise.
Why Use Just Clean Property Care
Tile, stone & grout cleaning is one of our biggest & most popular services that our customers need. Going from strength to strength every year our expertise in this area is second to none. We have been cleaning and restoring floors in Cheshire for many years. We also offer our services in Lancashire, Merseyside, Manchester, throughout the Northwest of England.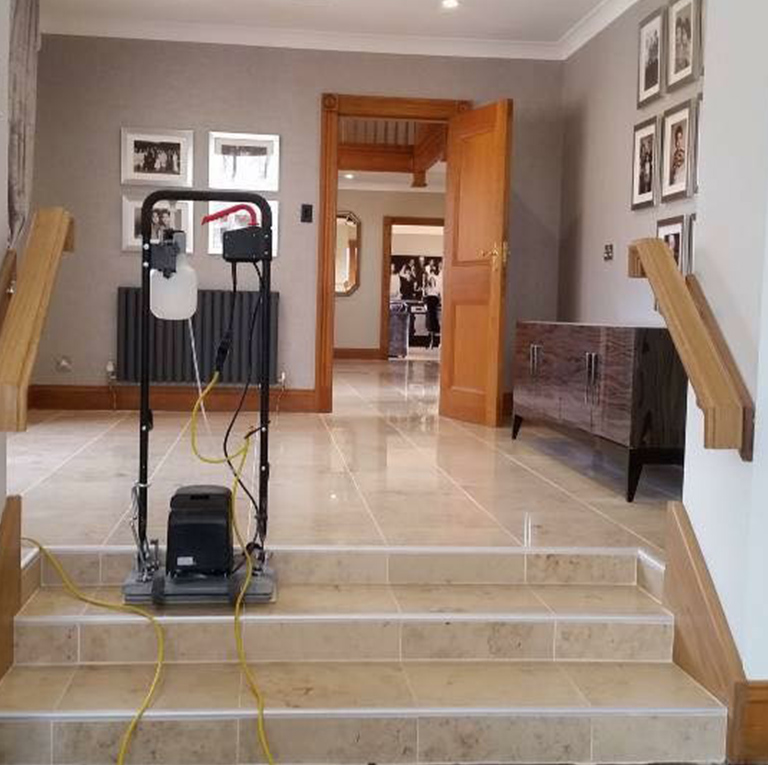 Before and After Tile Cleaning
Before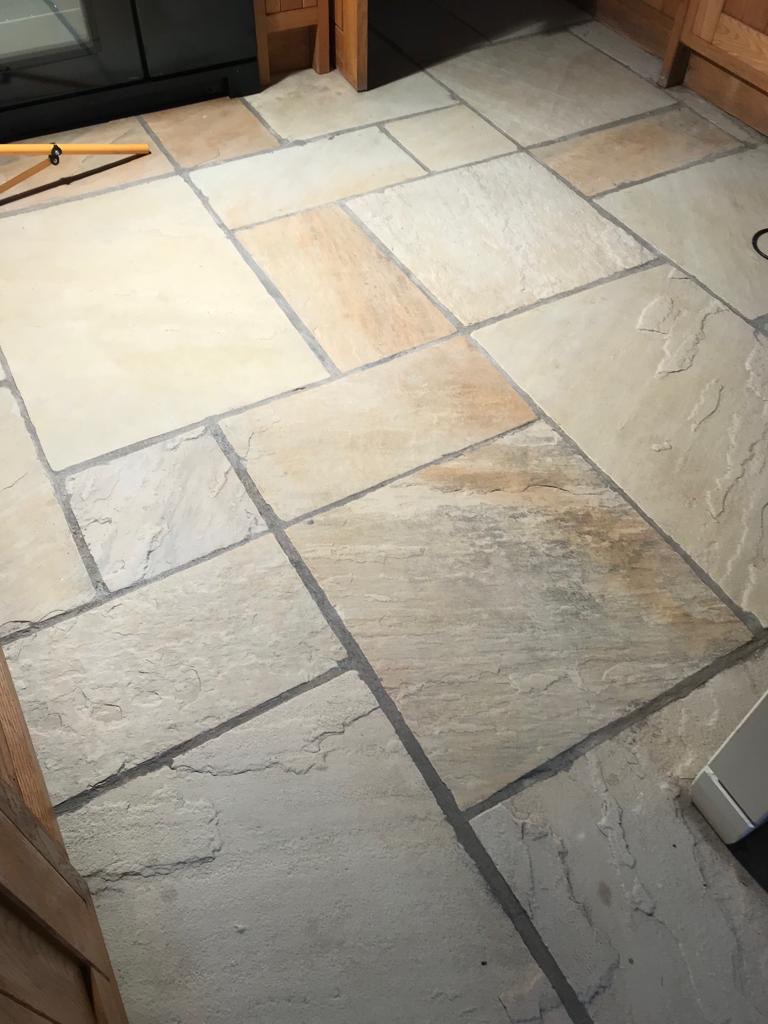 After